Posted by
admin

| Posted in News | Posted on 01-08-2012
1
Here are the results and highlights from Arenachicks July 28 2012 tapings as well as some pretty exciting news for Arenachicks future….

Shelly Martinez came out and kicked off the arenachicks summer tour 2012 and announced she has been appointed commissioner of Arenachicks and talked about what she would do to take Arenachicks to the next level. Her first job appointed as commish was to get this final four tourney moving a little faster so she announced Arenachicks had to withdraw Sara Del Rey from the final four tourney due to her recently landing a deal with the WWE(gave a congrats to sara and crowd applauded all wishing Sara good luck) so therefore whoever won between Amber O'neal VS Reby Sky would advance. Reby Sky defeated Amber O'neal due to interference from Jazz. Jazz hit Amber with a Jazz-stinger and Reby pinned Amber off of Jazz finisher. Reby is now 2nd entry into the final four tourney. Angel Orsini won the 1st entry.
Jazz VS Rosita was 5 star womens wrestling action. A MUST SEE!! Jazz defeated Rosita with her sit out slam advancing to the final four tourny as well.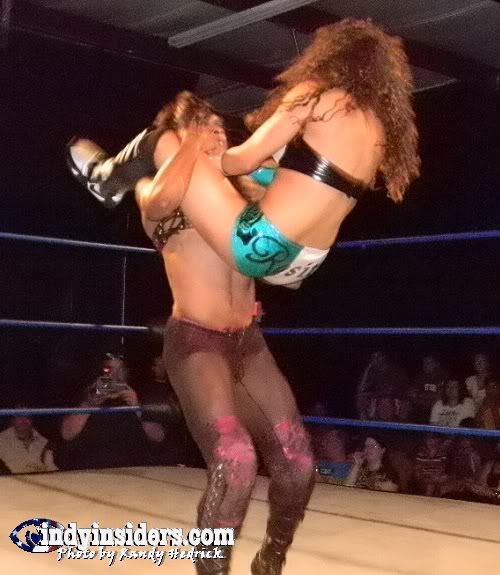 Click Link to see action shots from these two matches
http://www.facebook.com/media/set/?set=a.423906890993063.112825.100001212670443&type=3
Tuesday July 30 2012 Shelly Martinez & Amber O'neal did a special pre-taped episode of H2H (Highway to Helms show) were overjoyed with the latest Arenachicks NEWS announcing Arenchicks will start doing ippvs later this year. They will annouce the first ippv date in sept or oct and the first Arenachicks Champion will be crowned. This episode will air this weekend.
the arenachicks summer tour continues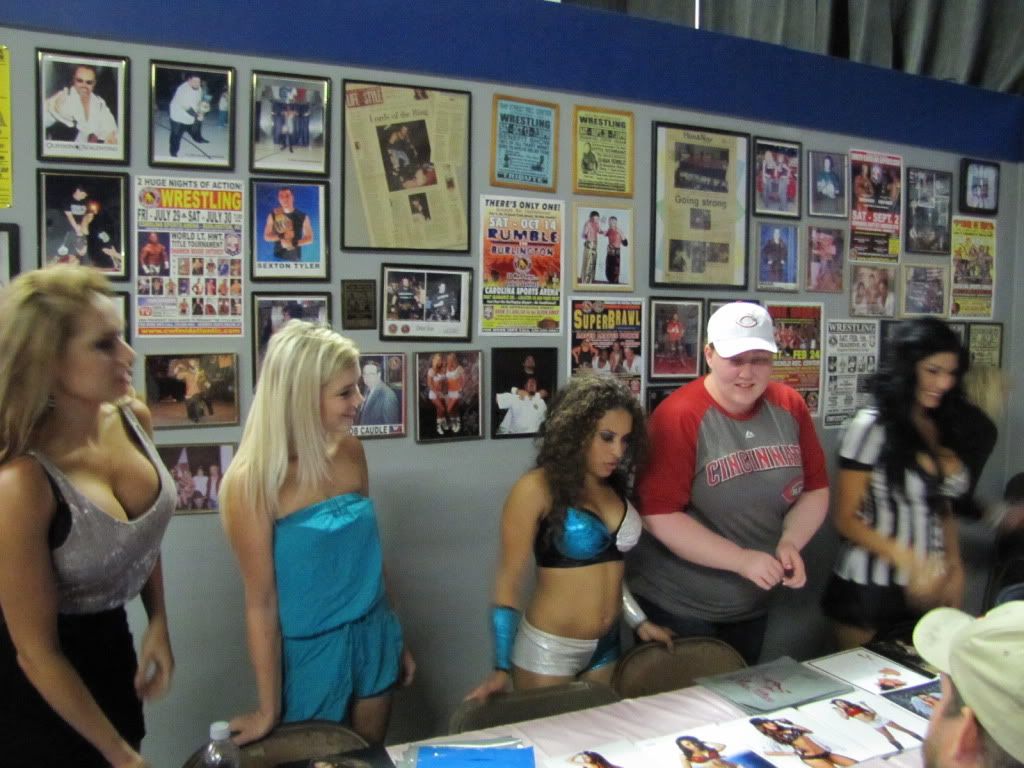 Aug 2nd Amber VS Shelly at the Dickens Couty Fair in Haysi,VA
Aug 9th Arenachicks all womens show at ICP Gathering of the Juggalos in Cave In Rock, ILL
matches will be annouced for this show soon
Aug 11&12 Arenachicks will perform…Amber O'neal VS Sassy Stephie with Shelly Martinez as referee will take place and have a vendor at CMT's Dukes of Hazzard Festival in Washington, VA
More info on Arenachicks Summer Tour 2012 to come here @ Arenachicks.com
amber o'neal